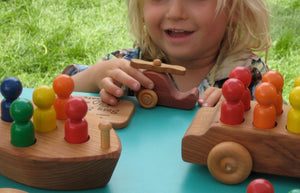 Since 1979
Family-Made Fine Wooden Toys
encouraging imaginative play
Children deserve beautiful, functional toys.
Our family has been making high quality, non-toxic wooden toys since 1979. Every toy is created by our hands in our workshop in Questa, New Mexico, USA. At North Star Toys we believe children deserve beautiful, functional toys, and we are in business to provide you with them. We hope our toys reflect a personal warmth and bring pleasure to your family.
Connie & Tim Long
North Star Toys
HC 81 Box 617
Questa, NM 87556
northstartoys@gmail.com
575-586-0112
North Star Toys
The universal child
surrounded by the love of the heart
reaching for the light…
This symbol of childhood
is the inspiration and aspiration
of North Star Toys.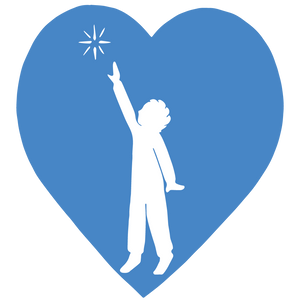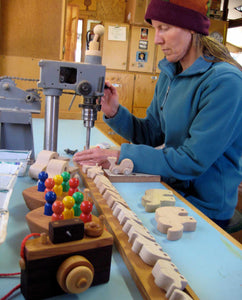 At North Star Toys…. We believe…
... that conscious parenting is one of the most wonderful and challenging responsibilities on the planet. It is our hope to support this important endeavor by offering simple toys that stimulate creative, imaginative play. We truly care about the toys we make and hope that they add to the nurturing experiences of childhood."
–Connie Long
"Environmental sustainability...
...is top priority for us. Toys are for kids, not just of this generation, but for generations to come. We want to protect our planet for this and future generations."
-Timothy Long